Highlights of Europe - Return Eurostar, Classic Group, Winter 2021 2022 Start London Return Eurostar Classic Group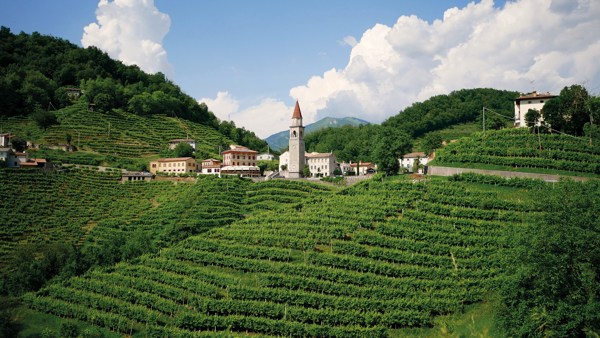 Highlights Of Europe - Return Eurostar, Classic Group, Winter 2021 2022 Start London Return Eurostar Classic Group
Experience the best Europe has to offer. Travel from London to Europe on the high-speed Eurostar train. Cruise along the quaint canals in Amsterdam, and travel from Austria, across the Dolomites into Italy. Join a local home dinner in Rome where your host serves up delicious regional dishes. Enjoy VIP Vatican access which allows you to cut the lines to the museums and view the famous Bramante Staircase. Then voyage through the Chianti Hills of Florence and the cobbled streets of lakeside Lucerne with a final stop in the city of lights, Paris.
Choice Highlights
Choose between two carefully selected activities
Paris: Shop in quaint boutiques like a true Parisian with your Local Expert.
Paris: Join an avid local foodie on a walk through the streets of Paris. Visit a variety of patisseries, boulangeries and chocolatiers and sample local treats and delicacies along the way.
Well-being
: Our Well-Being Directors take a proactive approach to your welfare ensuring all well-being regulations are met (available on tours with 21 or more guests).
: Enjoy the comfort of Insight's luxurious, air-conditioned, 40-seat coach with double the standard legroom and onboard washroom. Our customized luxury coaches are sanitized before the start of your tour and are maintained to very high standards. Physical distancing measures have been implemented on our customized luxury coaches.
: Experience enhanced hygiene protocols to align with the latest guidance following COVID-19.All Travel Directors, Well-Being Directors and Drivers have completed training in enhanced well-being and hygiene protocols.
: We only work with establishments we are confident will consistently adhere to our high well-being standards, which include hotels, restaurants and sight-seeing venues.
: Hand sanitizer is freely available on board for you to use throughout the day.
Travel Director
: "Venice is so unique that anyone seeing it for the first time is never fully prepared for the magic, from seeing their first gondola to the facade of St. Mark's Cathedral."
: "Italians are very fashionable but their cooking is the opposite - simple, rustic and down to earth. A handful of quality vegetables, fresh herbs and beans are turned into a warm and comforting soup."
: "I love to see how guests react to Paris because, despite its fame, it still surprises. It's a majestic city, which shines in the daytime and sparkles at night."
Top Rated Highlights
London: Relax on the smooth, high-speed Eurostar train as you journey from London to Europe via the revolutionary Channel Tunnel.
Amsterdam: Cruise along the old waterways, discovering the architectural gems of the old city, including mansions dating from the Golden Age of the 17th Century.
Heidelberg: Venture inside the magnificent castle built in red sandstone, overlooking the Student Prince's town. See the massive Heideleberg Tun built into the cellar in 1591, visit the Apothecary Museum and enjoy panoramic views of Heidelberg and the Neckar Valley.
Heidelberg: Explore one of Germany's most enchanting cities during your orientation with your Travel Director.
Innsbruck: Enjoy an orientation with your Travel Director as you walk the narrow streets of the Old Town, lined with medieval houses and arcades, to see the Golden Roof.
Venice: With your Travel Director cruise to St. Mark's Square and see the Doge's Palace, Bridge of Sighs and St. Mark's Basilica.
Rome: During your orientation with you Travel Director see the medieval buildings, including Renaissance palaces and Baroque churches, scattered throughout the city.
Rome: See the mighty Colosseum and Roman Forum as well as other medieval buildings, Renaissance palaces and Baroque churches, scattered through the city.
Florence: Join a Local Expert to view the multi-coloured marble cathedral, bell tower and baptistery, adorned by Ghiberti's Gates of Paradise. Visit the political heart of the city, Signoria Square. See the area around Santa Croce Basilica, famous for the quality of its luxury goods.
Mount Pilatus: Enjoy a spectacular journey to the summit of Mount Pilatus to witness a panorama of snow-capped peaks as you take in the pristine mountain air.
Lucerne: During your orientation with your Travel Director, see the emotive Lion Monument, Jesuit Church and Chapel Bridge.
Paris: See Notre Dame Cathedral, the Eiffel Tower, facades of the Louvre, the River Seine and its romantic bridges, the obelisk in the centre of the Place de la Concorde and enjoy a drive along the Champs Elysées to the Arc de Triomphe.
Paris: Shop in quaint boutiques like a true Parisian with your Local Expert.
Authentic Dining
Amsterdam: Join your Travel Director and fellow guests at a local restaurant in the heart of Amsterdam for a delightful Welcome Dinner, served with wine.
Veneto: Visit a local winery and delight in a tasting of their magnificent prosecco. Meet the vignerons and learn how to make the perfect Bellini.
Rome: Food and family go hand-in-hand in Italy and are pillars of the Italian way of life. Experience it for yourself with an invitation from your local host to join them for a truly Italian, home-cooked meal.
Florence: Enjoy a traditional Bistecca alla Fiorentina dinner in the city known for its delicious cuts of steak.
Lucerne: Choose from a selection of restaurants on your Dine-Around Evening and hand-pick your preferred ambience, cuisine and drinks for an intimate culinary experience.
Paris: Join an avid local foodie on a walk through the streets of Paris. Visit a variety of patisseries, boulangeries and chocolatiers and s...

At Insight Vacations, we have been in the business of creating magical experiences for travelers for over 40 years. But for us, it's never been just a business. Travel in its truest sense - not just going to incredible places, but really connecting with them, in an authentic way - is both a joy and a personal passion, for every member of our team. Let us share that passion with you. We'll take you on an unforgettable journey. We'll immerse you in unique experiences, and we'll introduce you to am
...