Yosemite and Sequoia: John Muir's California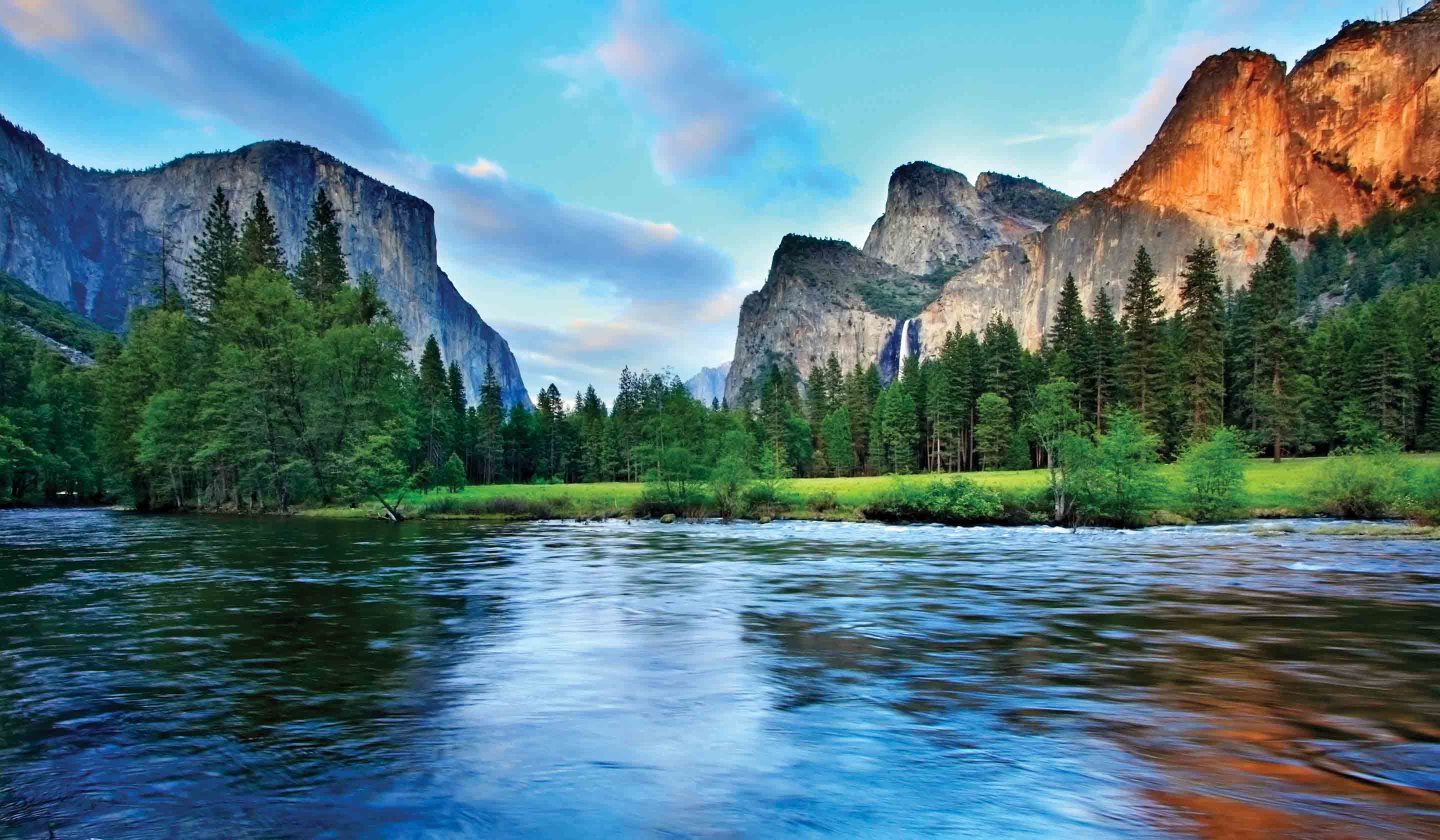 Yosemite and Sequoia: John Muir's California

At his first breathtaking view of Yosemite in 1869, young John Muir had a life-changing moment – a surge of euphoria as he wandered, overwhelmed in the great natural beauty of a landscape unlike anything he had seen before… Follow Muir's path on Tauck's compelling Yosemite tour that traces his trajectory from San Francisco to the Sierra Nevada, embracing Muir Woods, Sequoia National Park and his beloved Yosemite, experiencing the powerful beauty of glacier-carved mountains, soaring redwood and sequoia forests, and the story of why they remain for us exactly as he found them.
As a family-owned travel company for 96 years, our values and our vision have remained true to our founding tenets: always do the right thing, deliver more than what's expected, embrace change by continually innovating. We're honored to have the trust and guest satisfaction to be named to
Travel + Leisure's
"World's Best" list for 23 consecutive years. Our exclusive access, provided by our longstanding relationships with our supplier partners around the globe, helps us to create journeys
...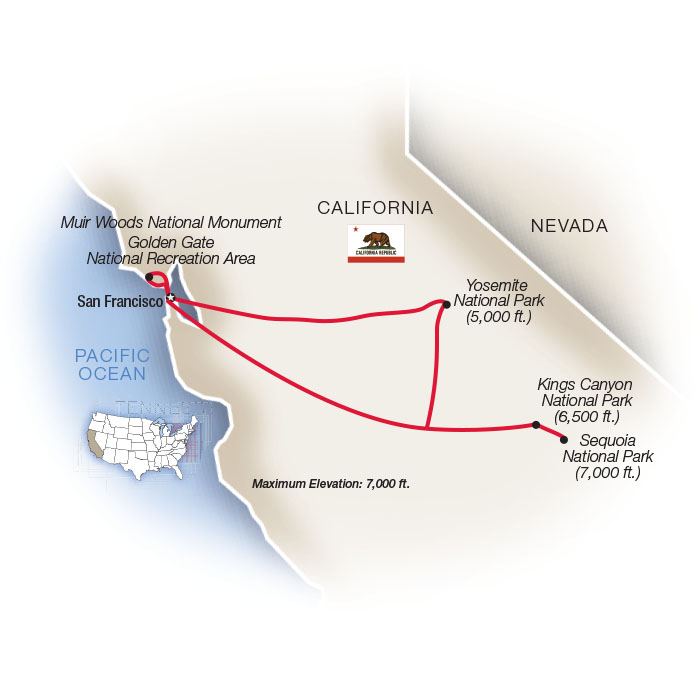 Day
Destination
1
San Francisco, California, USA
2
San Francisco, California, USA
3
Sequoia National Park, California, USA
4
Sequoia National Park, California, USA
5
Yosemite National Park, California, USA
6
Yosemite National Park, California, USA
7
San Francisco, California, USA
8
San Francisco, California, USA