7 Day Iceland Signature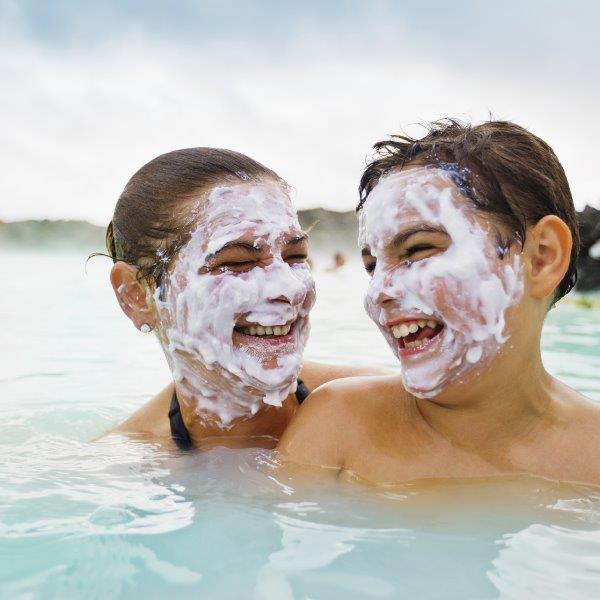 7 Day Iceland Signature
Smaller in size than the state of Pennsylvania, Iceland packs a lot into a little. A dynamic and ever-changing landscape - volcanoes and glaciers reshape the topography a little each day - stippled with geysers, waterfalls, cobalt-blue lagoons, and black-sand beaches, this small country at the top of the world often feels like its own planet. And yet it remains an attractive destination, enchanting visitors with its colorful landscape and equally colorful inhabitants, unique history, funky capital, and bottomless charm.
Your adventure begins in Reykjavík, the world's most northerly capital, with a privately guided tour that will introduce you to its museums, galleries, historic sites, and unique architecture. Next, get a closer appreciation for the volcanic forces that shape Iceland by descending 400 feet into the heart of Thrihnukagigur, an extinct volcano. En route to Husafell, explore the majestic landscapes of the Silver Circle, a land of volcanic lava, waterfalls, glacial rivers, hot springs, and rich in Viking history and legends. Later, find yourself walking inside a glacier, and enjoy the natural treasures of the fabled Golden Circle - including the stunning Gullfoss waterfall, Geysir, and historic Thingvellir National Park. Encounter picturesque waterfalls, black sand beaches, glaciers and the famed Ring Road while discovering the South Coast of Iceland. Finally, slip into the impossibly blue waters of the soothing Blue Lagoon near Keflavík before bidding Iceland adieu (until next time, that is.)
Please note: Some tours on this itinerary are only available from June to September. If you are traveling outside of these dates we will be happy to recommend alternate tours.
Kensington Tours creates private trips from the world's finest ingredients. Tailor-made with care by your personal Destination Expert, your personalized trip is always a one-of-a-kind experience made just for you. Expert local guidance and 24/7 service come standard.
We create personalized trips based on your preferences, this means no two trips are the same. Our expertise in over 90 countries worldwide means we take on all the complexities and logistics of planning your trip, so you can simply enjoy.
Whether you're looking for culturally immersive experiences, relaxation, culinary delights, exclusive access or unique places to stay, we make it happen. While your local private guide takes it one step further by helping you authentically experien
...
Day
Destination
1
Reykjavik To Welcome
2
Reykjavik
3
Reykjavik To Husafell
4
Husafell
5
Husafell To Selfoss
6
Selfoss
7
Selfoss